Free shipping on all orders!
*excluding international shipping

Learn More
Elderberry supplements have been around for several years and are
extremely beneficial and sought after by consumers during the colder
months of the year. With Elderberries being rich in different vitamins and minerals like Potassium; Vitamins C, B6 and A, makes this one of the best immune boosting vitamin supplements on the market.
• Helps Boost Immune System
• High in Vitamin C
• Good Anti-inflammatory agent
• Support Digestive Health
• Rich in Flavonoids
• Powerful Antioxidant

Learn More
Our Emergency Immune Support supplement contains 10 different
immune-boosting ingredients that are in high demand. Having a strong
immune system is essential to being able to fight off disease and infection and stay healthy. With so many factors bombarding the body each day, sometimes the body needs support. That's why we created our proprietary immune health formula!
• Supports a healthy immune system
• Contains 10 immune-boosting ingredients
• Packed with potent antioxidants
• Promotes digestive health
MAKTREK Bi-Pass Technology

Learn More
Probiotics as a whole are designed to help with a range of different problems found within the body. The key to really get the benefits of a
probiotic supplement is to make sure you are taking a product that has active CFU/g's by the time it reaches your system.
There are a couple ways to achieve this, one being fridge storage of your probiotics the other and most common is to put enough in there that the desired amount will still be in the capsules once it passes through the stomach. To ensure that PhytoLogica is providing the best quality of supplement, we do this by using the MAK Trek Bypass process by using a natural marine polysaccharides derived from brown seaweed. This process creates a protective layer around the capsule keeping the probiotics usable while it is in the stomach. Once the supplement is released from the stomach to the digestive tract. The capsule is able to break down and release the probiotic into the body. The main 4 strains of probiotics used in our Probiotic 40 billion supplement are as follows
• Lactobacillus acidophilus – naturally found in the intestinal tract and helps in maintaining the intestinal flora numbers.
• Bifidobacterium Lactis – known for its ability to help to stimulate the body's immune response.
• Lactobacillus Plantarum – known for its benefits in helping support the digestive tract.
• Lactobacillus Paracasei – known for helping to boost energy levels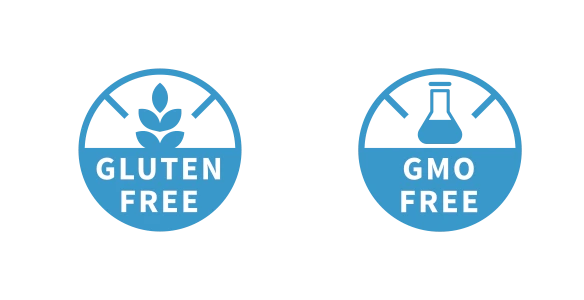 Learn More
Vitamin D is often called the sunshine vitamin because the body naturally produces vitamin D when the skin is exposed to the sun. But when we don't get enough exposure to the sun – like during the winter months or people who have an office job – we might not get enough vitamin D. Including K2 along with vitamin D3 is a must to maximize the usefulness of both vitamins.
• Support bone health
• Promote immune system
• Helps with healthy muscles

Learn More
Medicinal mushrooms have so many amazing benefits! Our Mushroom 10X proprietary formula is above and beyond anything on the market with 10 different types of mushroom powders and extracts for a super potent formula; Including chaga, cordyceps, reishi and lion's mane.
• Supports brain health
• Promotes energy levels
• Boosts immune health
• Antioxidant-rich
These statements have not been evaluated by the Food & Drug Administration. This product is not intended to diagnose, treat, cure or prevent any disease. FDA has not evaluated this product for safety or efficacy.